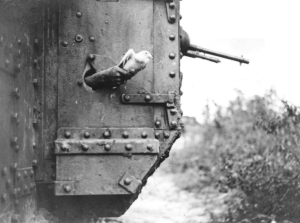 Den ansete amerikanske militærhistoriker Frank Blazich fra Smithsonian National Museum of American History slår et slag for brevduen i en elektronisk tid:
'Considering the storage capacity of microSD memory cards, a pigeon's organic characteristics provide front line forces a relatively clandestine mean to transport gigabytes of video, voice, or still imagery and documentation over considerable distance with zero electromagnetic emissions or obvious detectability to radar. These decidedly low-technology options prove difficult to detect and track', skriver han, og tilføjer, at duer heller ikke taler over sig, hvis de bliver forhørt.
Analogiseringsstyrelsen glæder sig over tanken og minder om det ubrydelige venskab mellem mennesker og dyr – vi bebor samme planet og kan have glæde og gavn af hinanden.
https://analogist.dk/wp-content/uploads/2019/04/due-e1555860191648.jpg
394
530
Anders Kjærulff
https://analogist.dk/wp-content/uploads/2018/08/logo_humanist.png
Anders Kjærulff
2019-04-21 15:18:14
2019-04-21 15:25:28
Genindfør brevduer mod cyberkrig